Taiwan, Part 5 - Taroko Gorge
July 15, 2011
It was early in the morning when we departed our hotel after breakfast. We headed to Taroko Gorge, our first destination. It was a winding road uphill.
Taroko Gorge
Taroko Gorge is one of the jewels in Taiwan. The mountain are made of marbles and protected by the goverment. This area of the gorge is also identified as Taroko Gorge National Park.
The Taroko Gorge is composed mainly metomorphic rocks such as marble, gneiss, "schist". etc. The name, Taroko means "magnificent and splendid" in the language of Truku, the aboriginal tribe who resides in the area.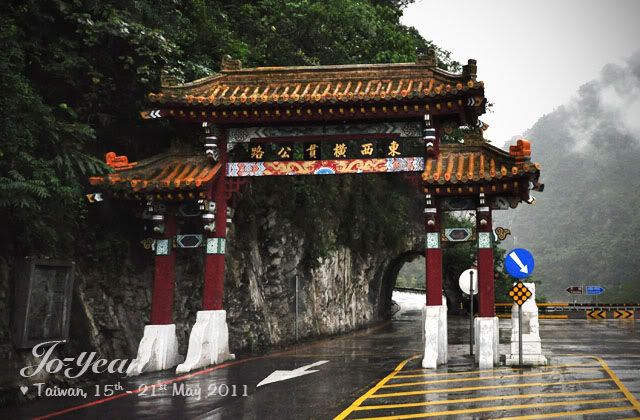 The few attractions at the Taroko Gorge: The Liwu River, carved a gorge through mountain walls made of marble.
It was still raining when we were at the Taroko Gorge. See the number of umbrellas that cover me when I snap around. =)
The Tunnel of Nine Turns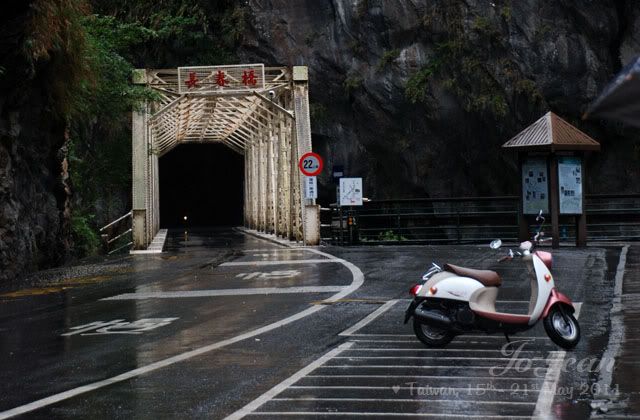 The Eternal Spring Shrine
The scenic point to the Eternal Spring Shrine. There was a cafe for you to take in the magnificent view while enjoying a hot cuppa and some snacks too. As it was raining, we can't go down to the river where the tourist usually do. Hence, we were stuck at the gift shop cum cafe.
Aunt ordered a cuppa and a cake while enjoying the view.
While mum is attracted to the attractive dustbin there. And we take a few more shots of the view before adjouned to our next destination.
More Readings on Taiwan Trip