Kalamazoo Cafe, Aman Suria
September 20, 2011
Kalamazoo Café, located at Aman Suria. Just a few blocks away from my office, and with the deal of hahah came just right when we are looking for somewhere for food. My lovely colleague treated me and my partner-in-crime for dinner from the
hahah deal
which he bought - At a 51% discount, the dinner which cost RM52.80 are RM25.90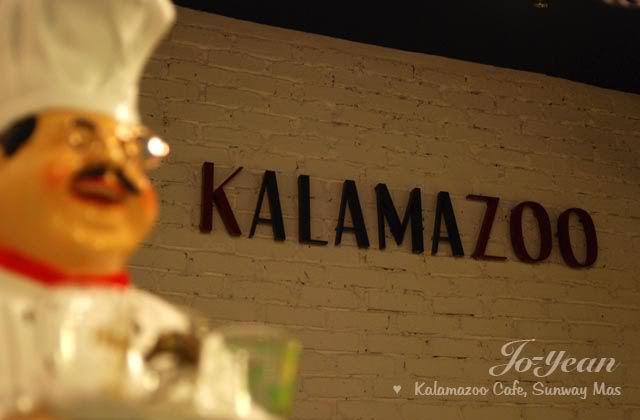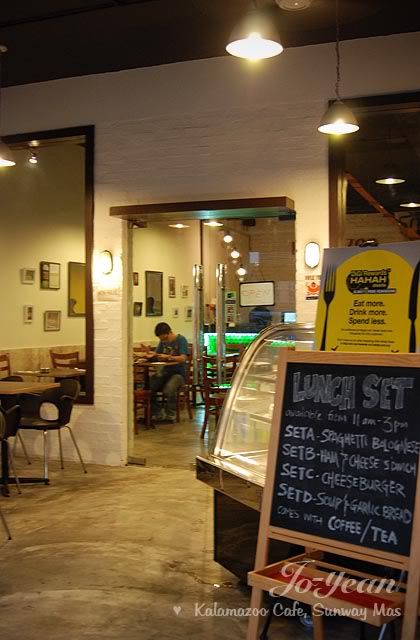 Initially our drinks was Lemonade. With the Hahah DiGi Reward, we can get a Free upgrade on our drinks to their creamy milkshake!
Milkshakes
Blueberry vanilla - RM8.90
Chocolate Banana - RM8.90
Chocolate peppermint - RM8.90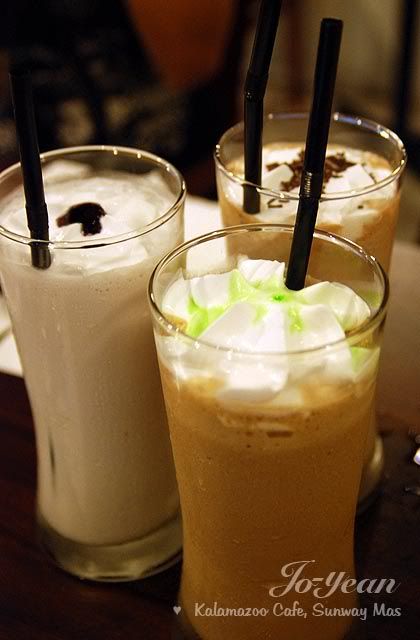 Creamy luscious milkshake. Subtle taste of blueberry in a vanilla milkshake, and a smooth taste of banan in the chocolate banana milkshake and I love the taste of peppermint in my chocolate milkshake which is not too sweet.
Garlic bread
, of 5 pieces - RM4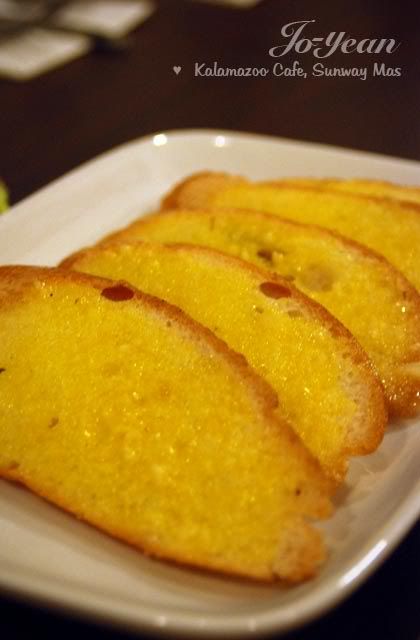 Toasted to perfection of golden brown. Subtle taste of garlic in the bread.
Apple slaw
- RM4
Tangy, crunchy apple-slaw in vinaigrette. Very good appetizer indeed which is quite sourish to whet the appetite.
Soup of the day
- RM5.90
Soup of the day - bits of mushroom and carrots in the clear broth with little herbs.
Alex's Beef Meatloaf
- RM14.90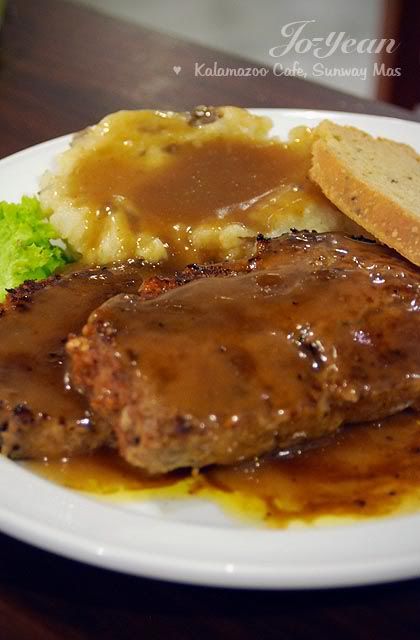 Tender juicy slices of the meat loaf served with mash potato and a piece of toast.
Pine-chutney Pork Burger
- RM13.50
Juicy and tender pork meat with pine-chutney in a fluffly bun. A tinge of spiciness, probably from the sauce.
Brownies with scoop of ice cream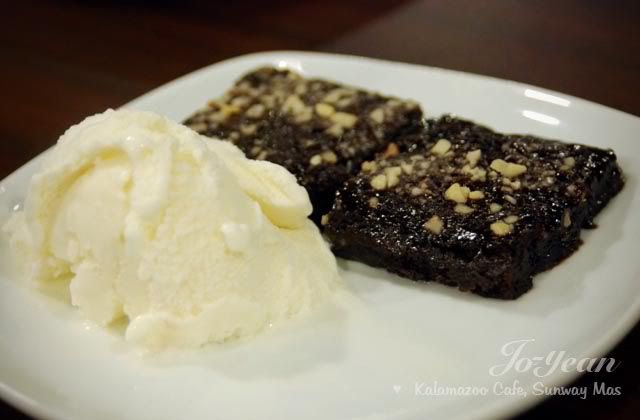 And to end the dinner with a sweet note. Soft and warm chocolate brownie with vanilla ice-cream - delicious!
Kalamazoo Cafe
A-G-36, Jalan PJU 1/43,
Aman Suria Damansara,
47301 Petaling Jaya, Selangor
T
: 03-78051436
Website