Wan Tan Mee, Buntong Perak
December 25, 2011
Not too far away from the Ayam Tauke into the residential area, there is this Wan Tan Mee stall which my aunt says that is also very famous in the area. This is the first time I've been to this stall for Wan Tan Mee and definitely this is the second round of dinner for all of us. Apparently the noodle are self made from the stall owner itself, therefore it is more QQ or chewy compare to the normal noodles we eat at the stall.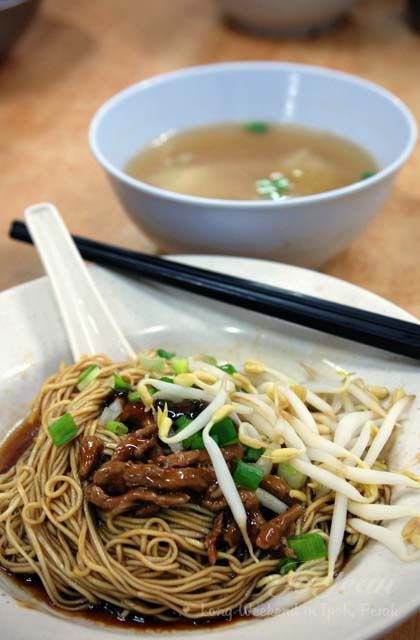 There are lots of people waiting to be served. You have to be patient and not too hungry when you are here for the wan tan mee as they cook bowl by bowl. And please do not waste their green chilies. There are is a poster reminding patrons not to waste the green chilies and to take what you eat.
The noodles are not too dark compare to the normal ones we had in other places. This is more diluted in look but the taste is not that diluted. Probably the kind of sauces they use which is the sauce from the braise pork strip.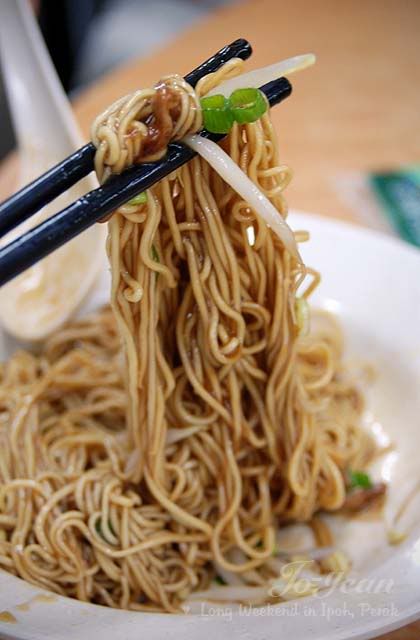 Restaurant Cheong Kee
Jalan Besi