Kee Hong Restaurant, Kapar
December 13, 2011
Dad eagerly told us that we are going to taste some shark meat over the long weekend. Don't get me wrong, I am not avid fan of shark fin myself. But in this matter of shark eating, why waste the fish when it is dead? We drove all the way to Kapar, a small town in Klang.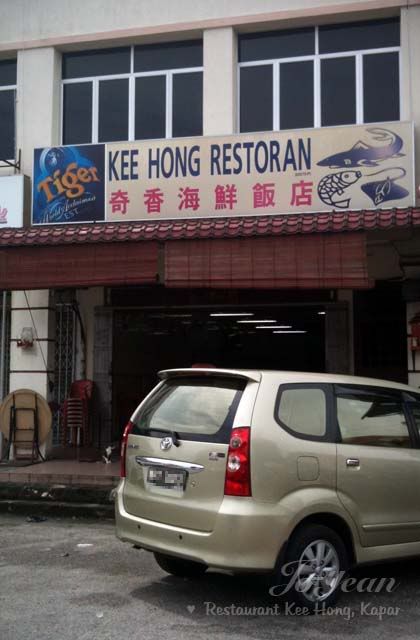 Stir-fry long beans with anchovies
The dish reminds me of the old days in Kampung. The simple dish with the protein nutrient we needed for the day and it goes well with either porridge or rice. The anchovies are fried before it was stir fry with the long beans.
Deep fried baby shark – RM8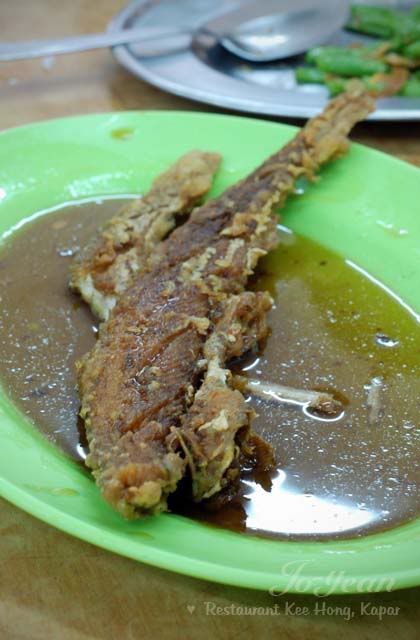 Supposing to be the main star of the day, but looking at it when it was served; I was taken aback on the presentation and that the fact that this is the shark meat that we are to going to consume after driving all those long way from KL. This is the entire baby shark on the plate! If it hadn't been said that it is shark, I would have thought that it is some ordinary fish available at any store outside.
One way or another, all those long miles of travelling; I still have to consume it anyway. It was nothing in special comparing to other fish available as it was deep fried to crispiness. On the pro side, there is no bone in the fish except for the main bone.
Steamed Sour and Spicy stingray
Instead, this is the star of the day! The sour and spicy gravy of the dish is so appetizing! I don't like chili or anything too spicy, but this is great though it is very spicy with the huge amount of cili padi in the dish. With succulent meat of the stingray and the super delicious gravy of sour and spicy, I finish my bowl of rice in no time.
Pork knuckle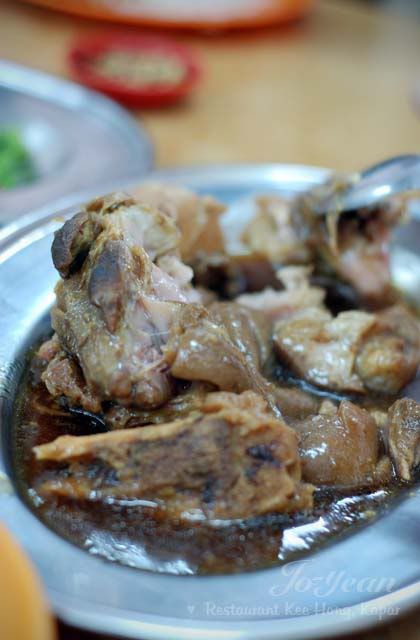 Apparently, this is the signature dish of the restaurant. This is very nice as well and the gravy is good to go with the rice. But having ordered the steamed sour and spicy stingray, this rate second to that.
Kee Hong Restaurant
Selangor 83 Lintang Dato Tahir 1,
Pekan Kapar, 42200 Kapar,
Selangor, Malaysia
Tan Siw Tong | T : 03-3250 8822, M : 012-228 8821
Business Hours : 12pm-3pm, 7pm-11pm. (close on sunday)
==============
❤
==============
On our way to Kuala Selangor, we drop by at this corner Kopitiam filled with Indian, Chinese, and of course Malay . . . in which it is actually halal! Thought their famous paus are - the mixed vegetable pau, red bean pau, coconut pau; peanut pau and curry chicken pau. Besides that, there are char kuey teow, wan tan mee and mamak stall selling roti and other mamak bread which is all halal.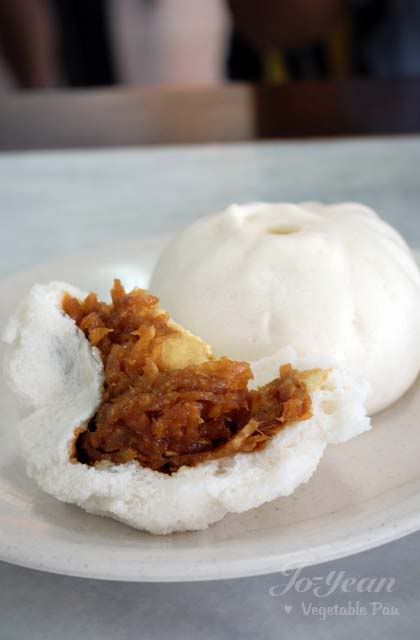 Kedai Kopi Shin Lok
Jalan Kapar, Batu 15, Klang.
Facebook
Read more information of this restaurant from
genkimel